How do I Apply for the course?
1. Call to the school for an application form
or
2. Fill out the application process online through Fetchcourse.ie (Recommended) instructions on how to do so are given below and a full video tutorial can be found by clicking on this link https://www.youtube.com/watch?v=tUrNT4b5rM8&t=12s
or
3. Click on the Request for information located in the drop-down menu for Post Leaving Certificate course this will help you request further information. From here we will discuss and determine the best option for you.
How to Apply through online application Process
1. Go to www.fetchcourses.ie which is an online system for finding and applying for Further Education courses. The homepage should look like below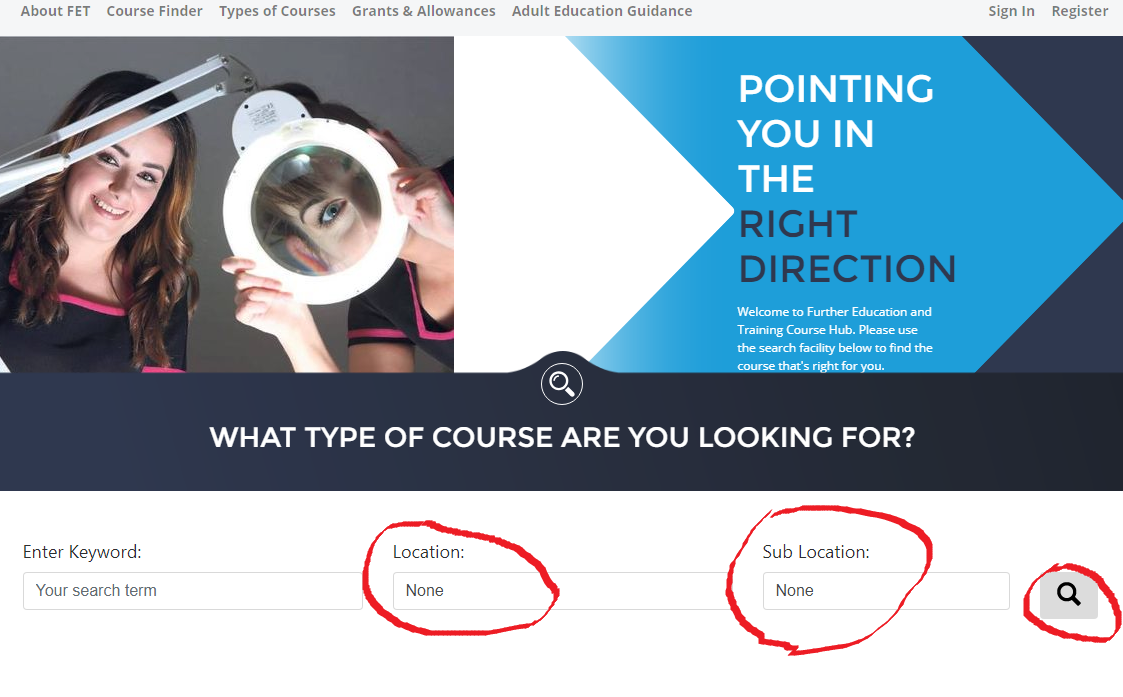 2. Fill in Mayo for Location and Crossmolina for Sub Location and press the magnifying glass or search icon to move to the course options as shown above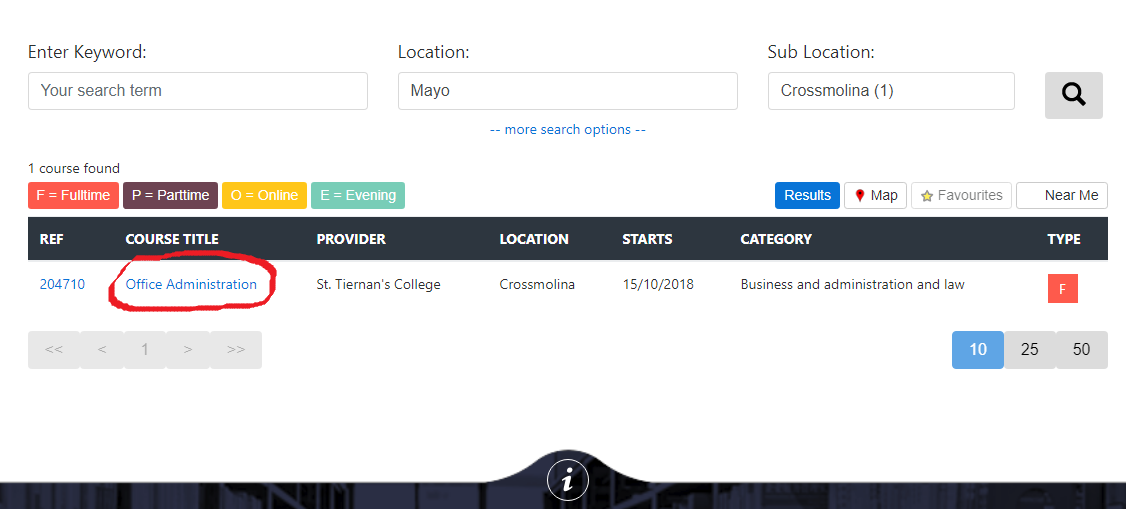 3. Onto the next page you will click on the course title Office Administration as shown above
4. You are now in the portal which shows all the information about the course if you wish to apply click on the Apply Now icon, for this you will need to have your e-mail address ready and if possible open. Fetch will send you an e-mail to confirm your address and once this is verified you will be set up with a username and password and can begin entering your details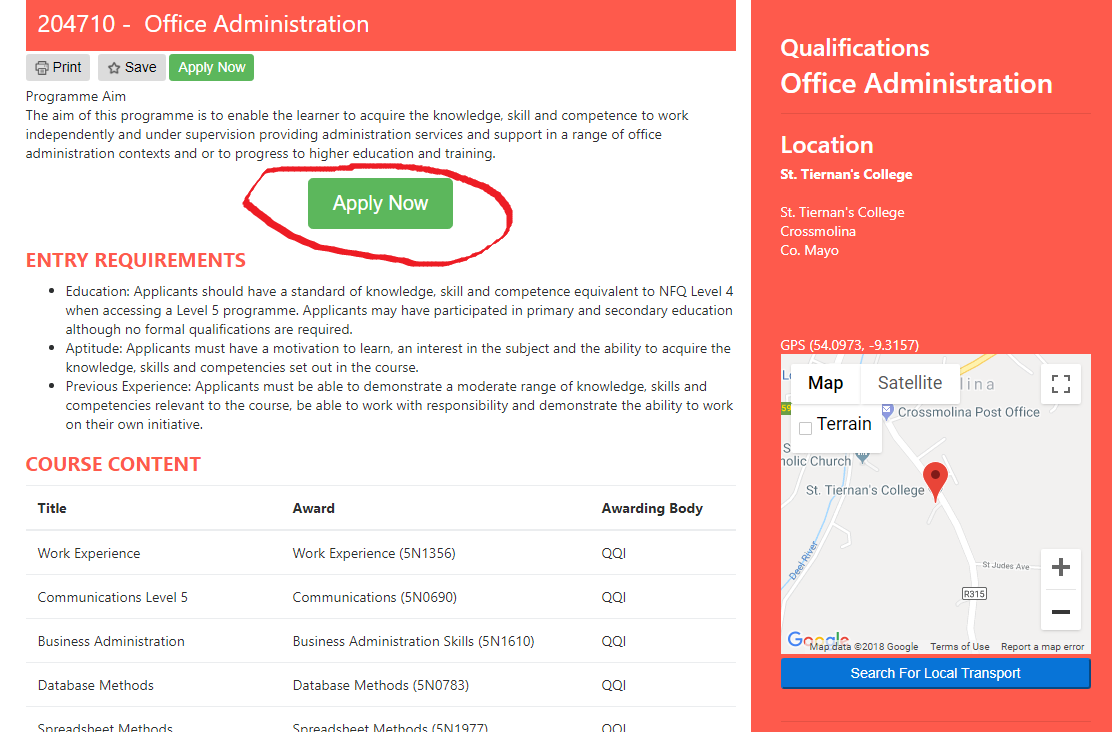 This is the quickest and most effective way to ensure you are in the system and eligible for a place, the school receives your request immediately and as places are on a first come first served basis it can be the difference to gaining a place in the course.
If you require any further assistance on this, please do not hesitate to call Michael Moyles in the school at (096) 31236 or if you wish to call in person to the school we will help you with the online application process.